PERFECT TRAINING!

- Basketball
- Fielding
- Live or Machine Pitch Batting Practice
- Weight Training
- Area's Best Indy Trainers
- Wall-Pitch (No Partner Necessary)
- and Much More!
BOOK NOW: 856-449-2059

- Baseball & Softball Team Training
- Unlimited Partner-feed Pitching Machines
- SportCourt Cardio
- Pitching Target Practice
- Fielding work-outs

PERFECT WINTER TRAINING!
Balltown:
the best option for a complete
off-season work-outs.
BOOK NOW: 856-449-2059

Follow Updates on Facebook
___________________________











___________________________



Featured Trainer
Michelle Schlichtig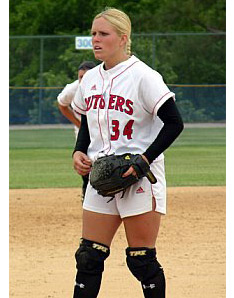 Team Achievements:

NCAA Div. III National Campion (Rutgers-Camden)


Personal Playing Achievements:

Division I Freshman starter (Fordham U. 2003)
Div. III Starter (Rutgers-Camden 2004-2006
Div. III All-American (Rutgers-Camden 2005, 2006)


Coaching Achievements:

Haddon Heights Softball Head Coach
2013 State Championship
2012 South Jersey Championship.
Back-to-Back-to-Back Conference Championships
Email Coach Schlichtig:
michschl34@yahoo.com
___________________________

Now Booking
Off-Season
Baseball and Softball
Team Training
___________________________

Hours:
Mon.-Fri.: 2:30-8:30 pm
Sat.: 9 am-5 pm
Sun.: 11 am-4 pm
Open any time for teams of 10 or more!
___________________________




Early-Bird
Basketball Special
2:30 pm-5 pm
$5/person
(Excludes Holiday Week)


___________________________

YES! We Do (Awesome) Parties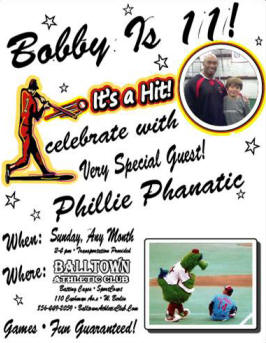 Party Packages include
our Signature Invitations
and start at $17 per person
Inquiries call: 856-449-2059
___________________________

Baseball work-out


___________________________


Outdoor Infield
Practice done right!
Starting at just $5/person
Open to the Public
___________________________

Batting Cages - Starting at just $10/person
Open to the Public

The Latest ...
$10 is all it takes
for a great baseball work-out!

New Lower Prices!

Unlimited hitting, pitching, fielding!
Great for Individual group work-outs!
Larger Group? Save even more!

BalltownAthleticClub@comcast.net
___________________________

Training -
Hitting, Pitching and Fielding
Get the most out of your training!
Private options starting at just $40!
Group Options starting at just $20 / session!

Partner-Fed Pitching Machines
For just $10 per person (plus $5 for Machine use)
jump in and hit! (Or book by the half or full hour)
Afterwards, work on other skills in the training center! (Subject to availability)
Call to reserve: 856-449-2059. Always a bargain!

Auto-Feed Pitching Machines
By yourself? Tired of feeding tokens?
For just $10 (plus $5 Machine Use)
get a complete baseball work-out.
Featuring our exclusive Auto-Feed BP Machine.
(15-pitch player rotation when busy)

Wall-Toss
It's included with any paid entry (subject to availability). Work on pitching, throwing and fielding mechanics. After pitching try juggling two balls and work on those pivot transfers and quick throws.
Stop On By!

Weight Room
It's included with any paid entry (16+ only, subject to availability). Get bigger, stronger, faster, more agile than ever before.
Free With Entry!

40 x 80 Training Court
now available for your use!
Call 856-449-2059 for details!

SportCourt Reservation
(Basketball or all-purpose training)
Special Summer Rates! Just $30/hour.
Call Ahead to Reserve.

Basketball Pick-up Only $5 (Call Ahead)
Adult 18U: Saturdays, 10 am-1 pm
Adult 18U: Fridays, 4 pm-7 pm
All Ages: Weekdays 3 pm - 5 pm.
Other time suggestions welcome!
New players always welcome!

Girls Softball League
Thank you for a great season!
See you next year!
___________________________

Balltown Wishes to welcome Mike Murphy to the Balltown staff. Mike brings years of playing and coaching experience to the staff. To contact Mike for baseball training please email BalltownAthleticClub@comcast.net
___________________________

Featured Websites: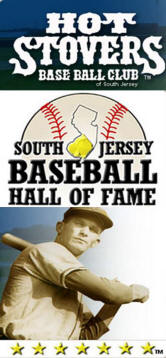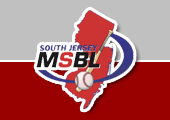 League Website

___________________________